I wanted to get the updated watch list out early today to take advantage of some current triggers, There is a lot of info on this video plus the individual videos on the HPS site. There are also some short suggestions that are triggering. I am still holding a small hedge in the SPXU and the short SPY public chart continues to play out but going into next week we could see things change fast for those positions. I will be taking the hedges off most likely early next week.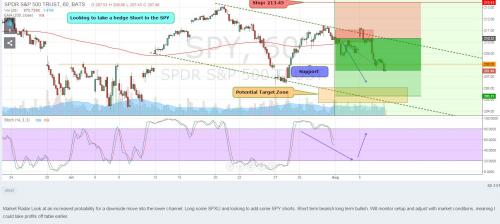 This past week was such an amazing one for the HPS method and tracking the markets, as you can see on the chart below its just a great reason to keep one eye on the screen as you trade these markets. Everyone has there own style and methods but make sure you have the wind in your sail and that's what we do here at daytradingradio, point out the best and highest probable area in the market in REAL TIME where there is the best chance of a tradeable market move short term.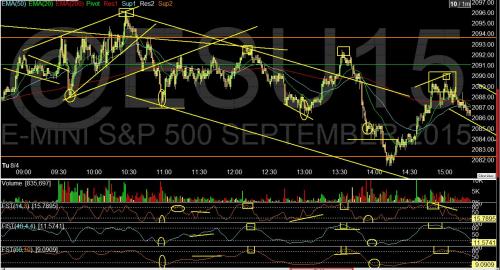 For those who need a Key to the chart the Squares are real time sell or short zones and the Circles are Buy or cover zones. I did a special video for the members outlining each area and the education behind it so if you haven't seen it yet please review in on the forum under the Playbook section. Called " Putting it all together..a walk through a typical day"
http://zone.daytradingradio.com/forumdisplay.php?73-DayTraderRockStar-s-Playbook
and just at this time i am posting I see some more levels to watch, even though I am not on the air Pul is doing a great job covering these zones.. It will be interesting to look back and see how this area played out in the big picture. I am going to be leaving the office early today but will discuss these areas early Monday Morning.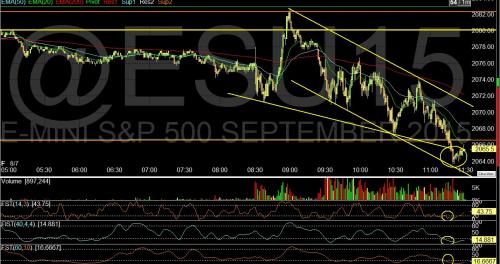 Update Just noticed the Lane Divergence set up and took the trade the circle represents some of the best scalp areas. This is the trigger I take for my Futures Trading I have really over time limit to just a couple Playbook set ups the lane Divergence is one if not the best. This Lane divergence has a great chance of moving higher but I am out for the day profit intact.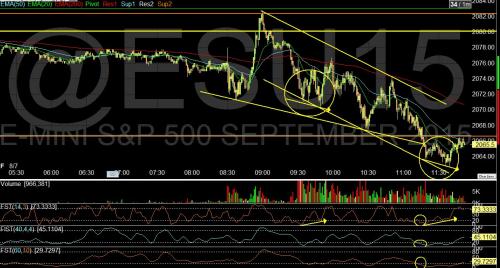 So thats about it the Video is out
Next weeks economic calendar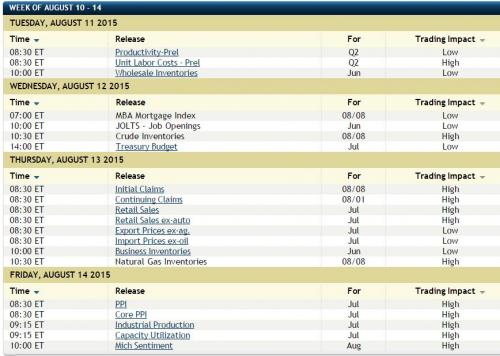 If you are interesting in trying all the special features of being a member of DTR try us out for 2 weeks free
https://daytradingradio.com/amember/signup.php